Victor Manuel Fernandes Mendes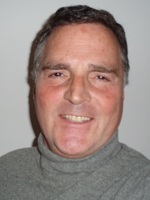 Notice: Undefined variable: position in /home/ciseadmin/public_html/body_member.php on line 269

Victor M. F. Mendes received the Dipl. Electrical Engineering, MSc and PhD in Electrical and Computer Engineering from ISTécnico at the UL - University of Lisbon in 1977, 1987, 1994, respectively, the Habilitation from the University of Beira Interior in Electrical Engineering, 2007. Since 1977 he is with ISEL – Instituto Superior de Engenharia de Lisboa, where he is a Coordinate Professor, head of the Energy and System Division, and since 2012 he is an invited Full Professor at the School of Science and Technology, UEvora - University of Évora. Previously: at ISEL, Vice-President of the General Assembly of School, Coordinator of the Centre for Instrumentation and Control, Chairman of the Board of Library, Vice-president of the Department of Electrical Engineering and Automation, head of the Economic and Management Division, President of the Departmental Area of Engineering Power Systems and Automation, Coordinator of the Committee for the Master in Electrical Engineering - Energy and Electronic Automation; at the ISMAG - Institute of Mathematics and Management, Full Professor of Electrical Engineering; at the ULHT - Lusophone University of Humanities and Technologies, Full Professor Director and Supervisor of the Graduate Course in Electrical Engineering; at the Association of Portuguese Polytechnic Institutes, member of the Council of Evaluation; at the Foundation for Science and Technology Portugal, PhD and postdoctoral evaluator fellow. His research interest includes mathematical programming, power systems and operation; renewable energy; power electronics, market support managing systems. He is author of around 300 papers published in technical journals and conference proceedings.
Habilitation Degree, Electrical Engineering, University of Beira Interior, Covilhã, Portugal, 2007.

Dr. Eng., Electrical and Computer Engineering, University of Lisbon, Lisbon, Portugal, 1987.

Electrical Eng. Diploma, Electrical Engineering, University of Lisbon, Lisbon, Portugal, 1977.

Pousinho, H. M. I.
;
Mendes, V. M. F.
;
Collares-Pereira, M.
;
Cabrita, C. M. P.
: ''Análise do Sistema Eletroprodutor Ibérico e a Integração de Centrais de Concentração Solar''; Ingenium, Vol. II Série, No. 145, pp. 78-83, January / February, 2015.
Gomes, I. L. R.
, ''Microrrede no âmbito da energia 4.0 face a incerteza e risco e ao mercado de eletricidade'', Supervisor:
Melício, R.
, Co-Supervisor:
Mendes, V. M. F.
, University of Évora, Portugal, 2021.